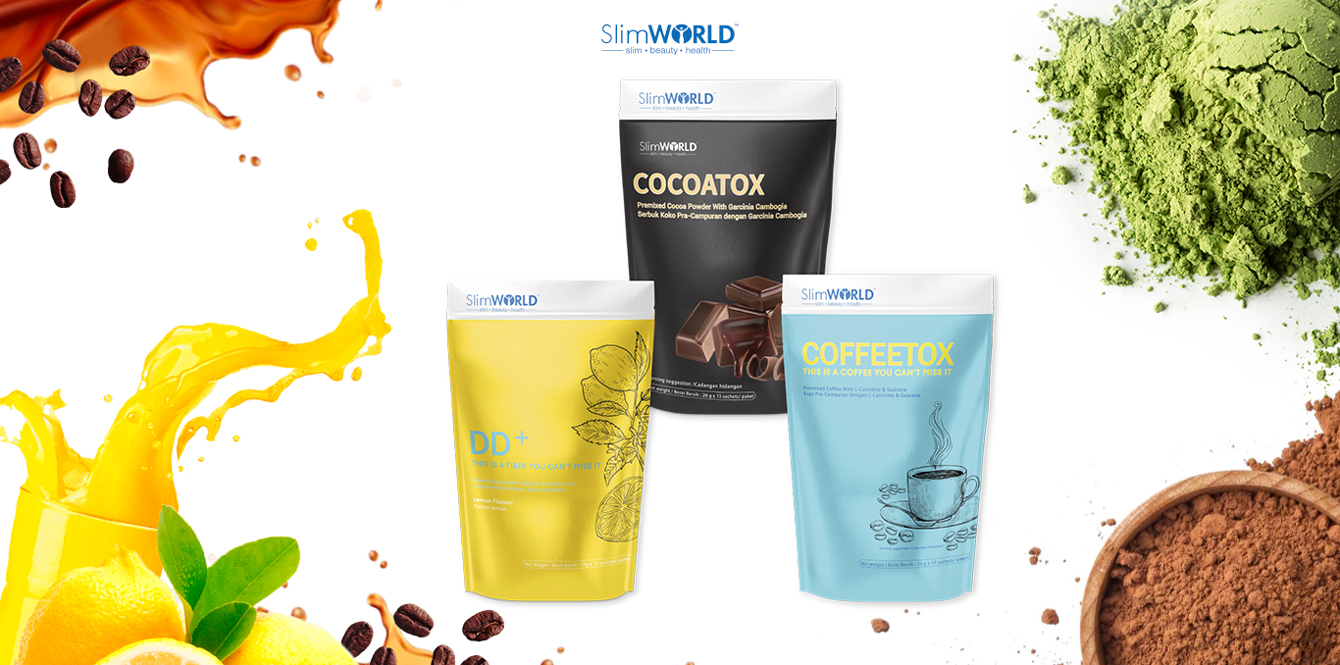 About Us
SlimWorld was established in 2002. Since then, SlimWorld has been actively introducing effective slimming treatments and products to individuals struggling with weight management and health problems due to obesity.
As such, SlimWorld developed DD+ Fiber, CoffeeTox, and CocoaTox, 3 different flavours of slimming and detox drinks that are affordable, easy to consume, provide essential nutrients, accelerate fat burning, improve digestion, improve skin complexion, and help to reduce health problems.
SlimWorld is proud to share our satisfied customer testimonials. SlimWorld clients achieved their weight goals, improved wellness, regained control and confidence with their body and lifestyle.